We arrived in Shanghai early Sunday morning – by train, of course. After breakfast and settling into our amazing 30-floor hotel, we had a chance to meet local students of Tongji University.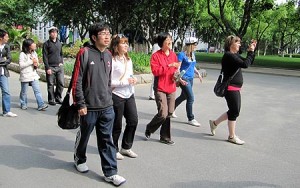 Tongji University is one of Aalto University's cooperation partners in China. A concrete cooperative project shared by Aalto and the Tongji University as well as the starting point of a shared future is Aalto-Tongji Design Factory (ATDF). On Tuesday, we will attend the Aalto-Tongji Design Factory opening. ATDF is a physical place that brings together people and activities on the Tongji campus. It is a platform where students and researchers encounter enterprises and society. ATDF hosts various multidisciplinary and international courses, happenings, projects and initiatives.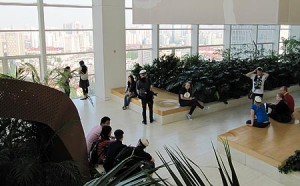 We were glad to meet so many students of different disciplines at the Tongji University on Sunday. Our hosts showed us around the campus, took us to enjoy traditional Chinese lunch, and we had great discussions about student life in Tongji University. We were amazed by the beauty and architecture of the campus area.
- Hanna