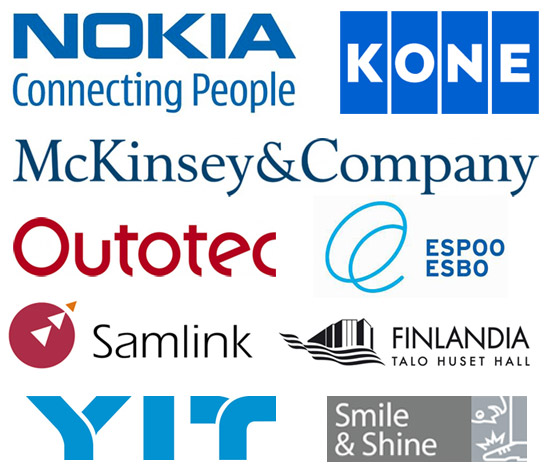 Aalto on Tracks kindly thanks every partner company, who is making our trip possible. We are working on cases and innovations for the partner companies on the train with multi-disciplinary teams. Some of our partner companies are also happy to host us a company visit in Shanghai. For Nokia, we are using Nokia Ovi as a platform for social media.
Thanks also for our sponsors for the support: HiQ, Ramboll, Konecranes, Tieto, Microsoft DreamPark & BizSpark, Teknoware, Saint-Gobain Isover, Academic Work, UPM-Kymmene, Seedi, Napa.
See the partners page for full details.
PS. 4 days before departure!