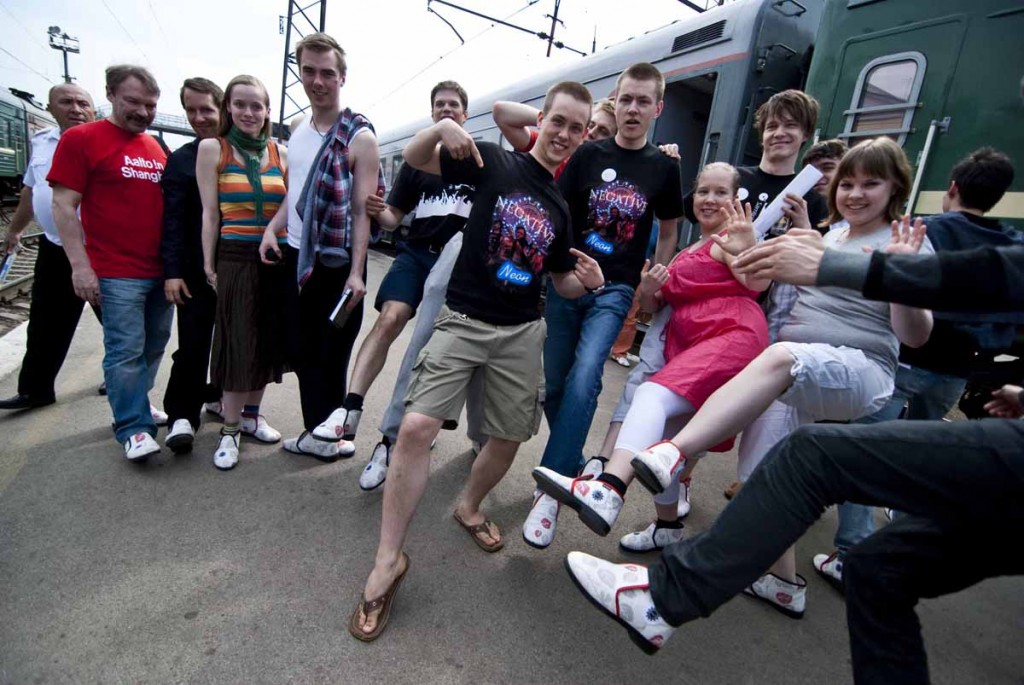 Short stop somewhere. Reino shoes rock!
Second day and lot of work done on the private train!
The day was started with breakfast 8 am. Our cruise mother Saara and Santeri hosted the morning meeting for everybody in conference car. Together with Riikka they form the trio to keep people informed about the program during lunch and dinner. We went quickly through the program of the week and upcoming activities.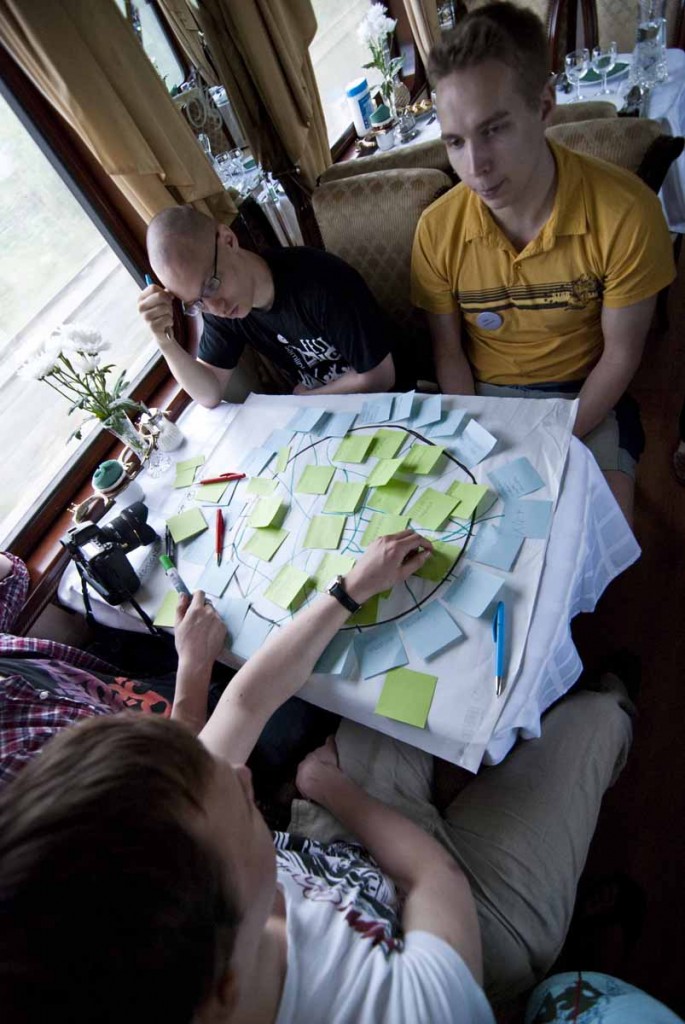 Aalto University communications workshopping.
In afternoon, Kalevi started with Design Emotions workshop. Idea was to design a product (by drawing or making a prototype) based on certain criterias. For example, we had a task with Saara to design a shoe shiner machine with two attributes: 1) made for women 2) environment friendly. You can see the result here. Amazingly creative and outside of the box workshop.
Also the eReader case was started by Miikka and Ville. Workshop arrangers have four different kind of eReader devices on board which people can lend and test.
Heikki started project management case by introducing the material to read beforehand. After reading people are discussing differencies between Western and Chinese in project management. The case also includes an excursion in Shanghai hosted by Chinese expo organizers.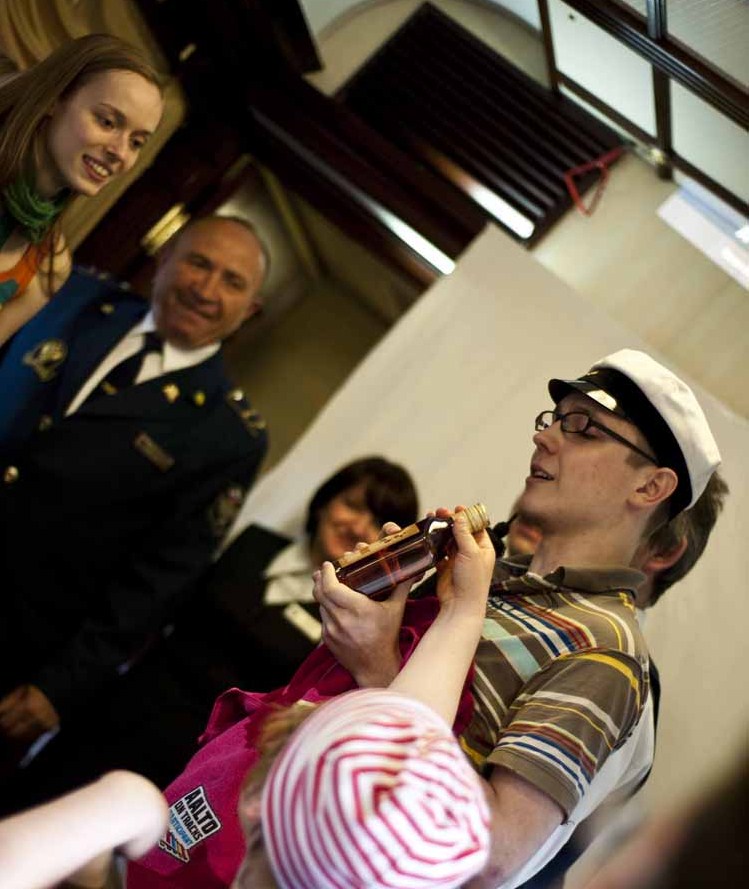 On late afternoon we thanked the train captain Viktor and other personnel for the great service and help. On our behalf, we now also hope to get some understanding for the sitsi party we are going to have tomorrow.
The last official program was TEDx hosted by Olli Laine, Juhani Polkko and rest of the team. The presentations were amazing! It was very mind-opening to hear presentations  from Travelling to Body modifications and Terahertz devices.
Phew, this was just grasp of the program today. In addition to these sport activities fox example have been quite popular. There has been circuit training, yoga and diabolo training for example. It's difficult to keep track of every program.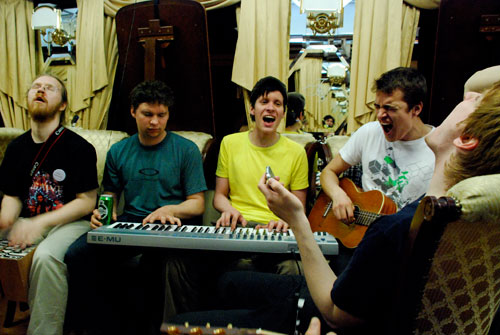 After dinner late evening there was random free time activities like band playing and singing + unofficial farewell party of Kalevi (he is already leaving in Novosibirsk).